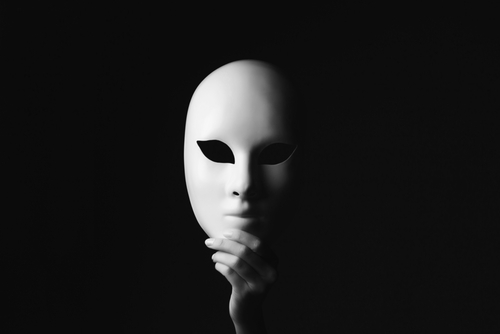 Masks have been prevalent across human cultures since the Stone Age and have been used in a variety of ways. In a theatrical context, masks are sometimes used to conceal a character's identity. At other times, they allow the actor to adopt a certain persona. It is these two notions of concealment and adoption of a persona that have enhanced my understanding of how a leader transforms. In this blog, I explore the first type of mask and in my next blog, I will explore the second.
To explore the mask of concealment, we need only turn to Andrew Lloyd Webber's The Phantom of the Opera, a musical based on Gaston Leroux's classical novel of the same name. In the book and musical, the Phantom wears a mask to conceal his physical imperfections. But while the Phantom presents a perfect, porcelain face to his audience, there is a certain irony at play here: it is starkly obvious that the mask is not his real face. The Phantom knows he is wearing a mask, the audience knows he is wearing a mask, and the Phantom knows that they know. Still, he prefers to maintain a façade rather than reveal the man behind the mask.
I now understand that when leaders wear a mask of concealment, they undermine trust and create fear, doubt and anxiety in others. Rather than take what the leader says at face value, subordinates will try to second guess the leader's true intent. Instead of focusing on improving performance, valuable time and energy is wasted trying to please the leader.
It is often the case that leaders feel they need to hide their human qualities from colleagues at work. Rather, leaders should embrace their humanity as it is a sure pathway to build connection with, and commitment from, those they lead.