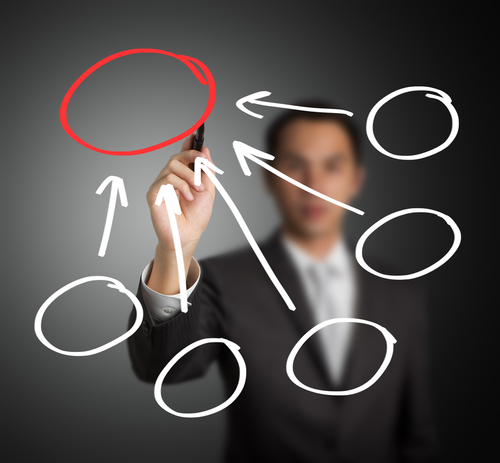 While a framework provides leaders with a plan and creates a sense of comfort, and tools supply data and a language for change, leaders still need to implement actions in order to transform their effectiveness. This is where strategies come in; within the Master Chef metaphor we've discussed in previous blogs, they are the equivalent of cooking methods such as steaming or frying.
In simple terms, there are five key strategies, framed below as shifts, which can help any leader be more effective:
From content to context; leaders shift their focus from the day-to-day operational and technical detail of their world to creating a context for the success of others.
From talking to walking; leaders shift from telling others what is required to showing them.
From competing to collaborating; this shift involves moving from isolation, politics, and interpersonal conflict toward genuine relationships built on trust and a desire for mutual success.
From guru to guide; leaders shift from providing answers to coaching others to find answers themselves.
From critic to cheerleader; this final strategy involves moving from a focus on what is going wrong to what is going right.
While these five strategies are simple, they are not simplistic. For many leaders, the real challenge will not be learning new behaviors, but embracing the beliefs and assumptions that underpin these shifts; that people need purpose, trust, growth, care and sense of community to do their best work.