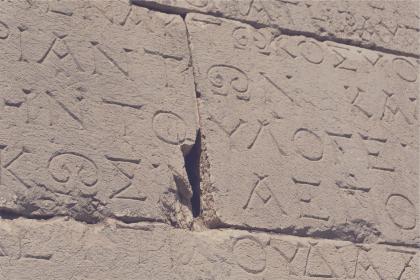 Symbols tell us what's really important in an organization. One leader I knew dictated a spending freeze in every fourth quarter in order to make the numbers, but continued to fly around in the company jet – often for personal reasons. This sent a very strong symbol to his employees that executive privilege trumped delivering on financial commitments. Not surprisingly, this organization continually struggled to hit its numbers and the CEO was eventually fired.
In a contrasting example, the 6 foot 7 inch CEO of a multinational IT company sent a very different symbol to employees when he chose to fly economy on a budget airline.  Not only did this CEO sacrifice his own comfort for the benefit of the organisation, he also sent a very clear message that he was on the journey with his employees.
Symbols are largely free to implement, but remain grossly underutilized in most organizations. Next to leadership, symbols are the most powerful reference point for individuals in times of crisis and confusion; they help make meaning of situations.
Symbols can be used proactively to establish new rituals consistent with the aspirations; for example, the institution of quarterly staff communication forums can signal a shift toward transparency. Symbols also express the underlying character, ideology, and value system of an organization.
The best leaders consciously leverage the power of symbols to encourage positive change, demonstrate congruence between what they say is important and how they behave, and implement rites, rituals and privileges which reinforce their aspirations.
Symbols fall into six broad categories:
Time, money and resources
Policies, rules and procedures
Myths, legends and stories
Heroes and villains
Rites, rituals and ceremonies
Humour and play
In the coming weeks, I will provide an example of each type of symbol so that you can think about how to use them in pursuit of your organization's aspirations.