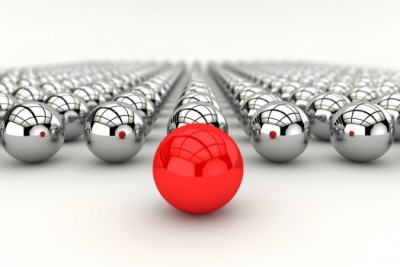 Transformation is not a matter of intention. It is a matter of alignment.
Organizational alignment is achieved through 11 levers. You may be familiar with the so called 'hard' levers of strategy (focus and tactics), scorecard (metrics), structure (formal and informal), systems (HR, business and information) and skills (capabilities). However, there are also five so-called 'soft' levers that are critical for alignment including; standards (shared behaviours), story (communication), strengths (the organization's existing assets), symbols (leadership time, focus and money) and sustainability (how the change effort sustains itself).
The 'hard' alignment levers are like the 'bricks' of alignment, while the 'soft' levers are like the 'mortar'. The irony of the 'hard' and 'soft' labels is that the majority of leaders are very comfortable with strategy, scorecard or structure, but struggle with levers like standards, story or symbols.
The final lever, Leadership Impact, represents the foundation of the alignment approach. My research, documented in Leadership Transformed, has revealed that the impact of leaders is as important as the other ten factors combined. The alignment equation is S10 x L1, where leadership is the accelerant or handbrake on all other alignment efforts.
It is extremely rare to see any change agenda where all 11 levers are in play, and even rarer to see them applied in an integrated way. Over the coming weeks, I will unpack several of the 11 levers in more depth so that you can apply them to your change efforts.