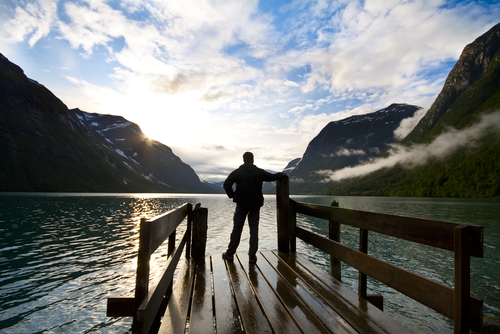 During the production of a movie, the 'editing suite' is where the raw footage of the film is reviewed to determine its value to the movie as a whole. Following this review, changes are made: bits that confuse the plot or that might disturb the audience are edited out; scenes are rearranged and the best cut of any given scene is selected. Similarly, leaders can use the editing suite to reflect on their performance and "edit" their future behavior for maximum impact.
My concept of the editing suite can be compared to organizational theorist Donald Schon's notion of 'reflection-on-action.' As the phrase suggests, reflection on action occurs after a given situation has unfolded, when the central character reflects on the situation alone or in conversation with others. These reflections then inform future situations, where they offer more choices or ideas to draw upon in a given moment.
One leader I worked with gave me the idea for the editing suite as a metaphor, he explains: "the biggest thing on this leadership journey is, you move from not knowing to knowing about yourself, and it's the realisation on that journey that if you want change, the first thing that's got to change is you. You've got to have a damn hard look at yourself. Standing outside of yourself and look at yourself as though you are seeing yourself replayed on video is very powerful."
Based on what I've learned; I now use a very structured approach to reflection-on-action in my one-on-one coaching. These sessions happen within the context of the leader's most important goals – goals that are agreed on up front and are revised at regular intervals. In a sense, these goals are the scenes in the Movie we want to make. As we review each goal, I ask, "How are you tracking against this goal and why?" When the leader reveals they are off-track, it presents an opportunity to bring to the surface strategies or habits that are ineffective and self-defeating. If the leader reveals they are on-track, it presents an opportunity to reinforce strategies that work. At the end of the sessions, we will almost always have homed in on one or two patterns – helpful or unhelpful – that become the focus for the next few weeks.
These mechanisms help to build the necessary muscles for reflection and increased self-awareness, allowing leaders to eventually take themselves into the editing suite without my involvement. The more they reflect, the better results they get, the more they value it, and consequently, the more they do it.